SOCO Pediatric Dentistry & Orthodontics Proudly Serves South Orange County
Welcoming Patients from Ben White Orthodontics
Dr. Bill Arnold, Pediatric Dentist, and Dr. Ashley Kisling, Orthodontist, along with their cheerful staff are ready to make your family feel welcome. At our unique dual specialty practice, conveniently located in Rancho Mission Viejo, we truly focus on a positive and comfortable in office experience. It's our pleasure to provide the highest levels of customer service in a relaxing environment.
Convenient Coordinated Care
We offer compassionate, individualized dental treatment for your children, and orthodontic treatment for you and your whole family. Our goal is to have a full understanding of your oral health concerns and develop a plan specifically for you or your child.
Rest assured that from the moment you and your family enter our practice you will feel comfortable, informed, and excited about being here. We strive to make each and every visit to our practice enjoyable while being committed to providing the best dental and orthodontic care.
Our state of the art facility was designed by Dr. Kisling to capture our patients' attention and engage their imaginations so that treatment can be provided in a safe, efficient and non-threatening manner. This approach has been shown to provide a tranquil and soothing experience for both patients and parents.
Contact Us for a Consultation
We invite you to become familiar with our practice through our website and contact us when you are ready to become part of the SOCO Pediatric Dentistry & Orthodontics family. We are located in Rancho Mission Viejo, CA and serve the surrounding areas of Ladera Ranch, San Clemente, San Juan Capistrano, and Dana Point.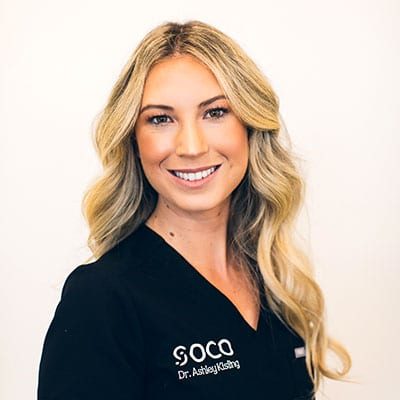 Dr. Kisling was born and raised in Fresno, CA and attended UC Irvine for her Bachelors in Public Health Sciences, UCLA School of Dentistry, and Georgia School of Orthodontics…
Dr. Arnold attended the University of California, San Diego for his Bachelors in Physiology and Neuroscience & the University of Southern California, Herman Ostrow School of Dentistry…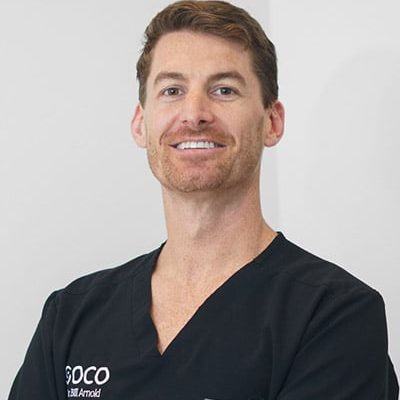 Your First Appointment is Free!
Children 2 and under receive a free "peek a boo" dental exam.
All ages are eligible for a free initial orthodontic consultation – we offer orthodontic treatment for both children and adults!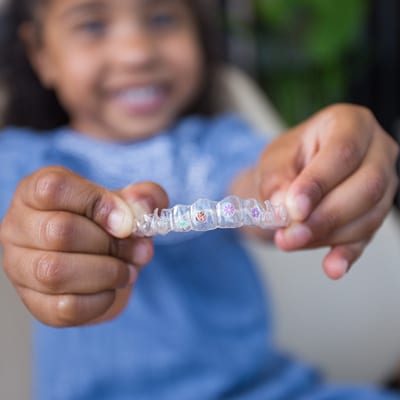 Invisalign First for Kids
Invisalign First are clear aligners designed for desired results and a positive treatment experience while addressing the unique needs of growing children- aligning their teeth while expanding their arches and making room for existing teeth and incoming permanent teeth.
Invisalign for Teens and Adults
Unlike traditional metal braces, your Invisalign aligners are removable, which means you can go ahead and eat all the things you love without worrying about breaking a bracket or loosing a rubber band.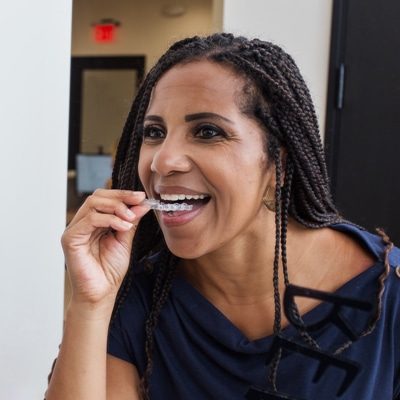 Dr. Ashley Kisling is on TikTok!
We believe that ongoing education is important during our patient's smile journey. Follow Dr. Ashley on TikTok, for dental and orthodontic tips & tricks.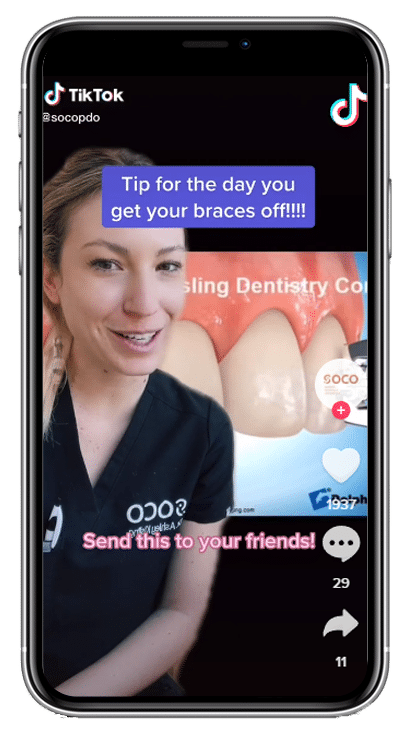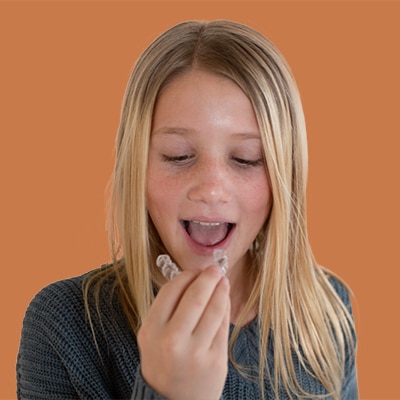 Worried about the cost of braces or Invisalign? Your investment could be as low as $3,500! We also offer 0% financing with affordable monthly payment plans.