Thanks to today's advances in orthodontic technology, SOCO Pediatric Dentistry and Orthodontics provides our patients with more options when it comes to wearing braces than ever before. While traditional metal braces are still widely used, clear braces are very popular with teens and adults who are self conscious about wearing braces, along with Invisalign removable aligners, the "braceless" alternative to straight teeth. Dr. Ashley will help you determine which treatment option is right for you.
Metal Braces – Accessible & Economical
We use modern low-profile brackets for our metal braces. They're smaller and thinner, making them far less visible on the teeth, as well as more comfortable on the cheeks and lips.
Metal braces are ultimately the most economical form of orthodontic treatment. For those patients concerned about cost, metal braces are the most accessible way to achieve your perfect smile.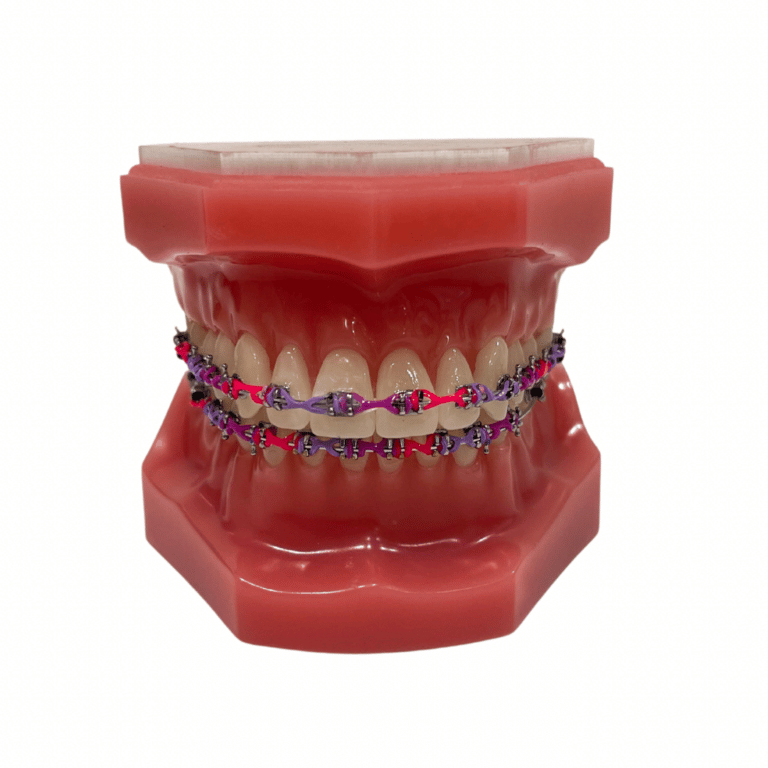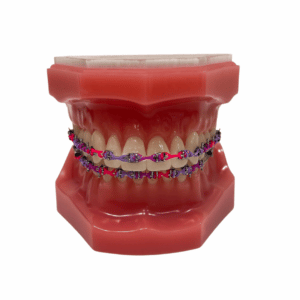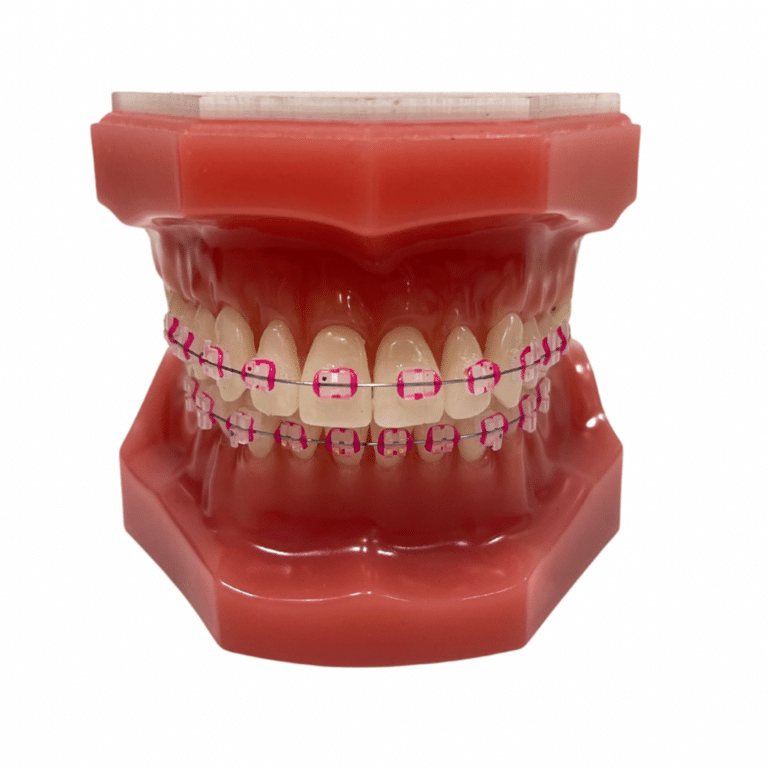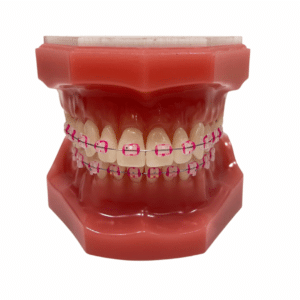 Ceramic Braces
Ceramic braces are tooth colored and less noticeable vs. metal braces. This alone makes ceramic braces more attractive to many of our patients.
Additional Benefits:
Less likely to cut gums or irritate sensitive oral tissue than metal braces.
Not porous, making them resistant to stains.
Durable and hard to chip, crack, or break.
Do note, ceramic withstands less pressure as metal. As a result, treatment with ceramic braces can be slightly longer and may not be the best recommendation for those with severe malocclusion.
WildSmiles Braces
Approved by orthodontists and patients alike, WildSmiles Braces turns orthodontic correction into limitless expression.
WildSmiles brackets function just like traditional brackets. With 25 designs to mix, match, and pair with colored elastics, WildSmiles empowers patients to wear their braces with pride.