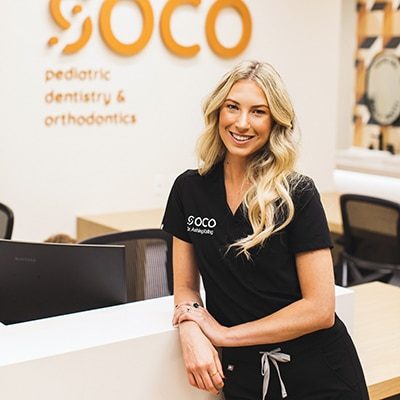 Greetings new friends and patients,
My name is Dr. Ashley Kisling and I am thrilled to welcome you to my practice. We opened less than a year ago, and in such a short time we have done so much for the field of orthodontics and our local community. You may have already met us at one of the RMV events. We try to be involved in our community as much as possible.
Our office has over 250,000 followers on social media, and from this influence we have been a leading voice in the field of orthodontics. We have been featured on CNBC, and asked to speak at major orthodontic conferences, and on behalf of orthodontic companies such as Invisalign.
Our office is a Diamond Plus Provider for Invisalign, meaning our office is top 1% in the nation. We specialize in traditional braces, and braces behind the teeth. I am aware you may have different braces than what we currently offer. I am prepared to finish your case as-is and if we collectively decide to switch to one of my systems, that will be at no charge to you.
My goal is to provide the best service for you and your family with the least amount of inconvenience. Our office also has a board-certified Pediatric Dentist, Dr. Billy, to serve all your kiddos needs.
With love and kindess,
Dr. Ashley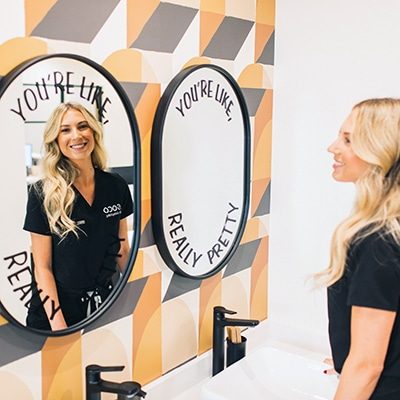 Dr. Ashley was born and raised in Fresno, CA and attended UC Irvine for her Bachelors in Public Health Sciences, UCLA School of Dentistry, and Georgia School of Orthodontics. She has been the recipient of the Dean's scholarship and the Dean's Medal, a Shirley and Ralph Shapiro Endowed recipient, and Omicron Kappa Upsilon recipient. Her research in Orthopedic and Orthodontic treatment of cleft lip case was awarded 2nd place at UCLA Clinic Pride.
Dr. Ashley's passion for working with children and families to create smiles is deeply rooted in education and experience. In 2015, she started her career at a private practice in Fresno, CA providing pediatric care for children of all ages. She expanded her experience to orthodontic care in 2017. While she was in residency, Dr. Ashley worked at a private practice providing Orthodontic care for two years. During this time, she began the planning and groundwork to open her own practice.
SOCO Pediatric Dentistry and Orthodontic Care is Southern California's go-to office for the most comfortable and state of the art dental facility for children, teens, and adults. With a hyper-focus on servicing the community, Dr. Ashley prides herself on service, long-lasting professional relationships, and creating smiles for all of South County.
Hobbies: Barre, Pilates and any & all workout classes. Hiking, all beach things, and she sews bikinis because, why not?!
Destinations of choice: Tulum, Amalfi Coast, Isla Holbox
Fave Foods: Anything Mexican, avocado toast, sushi all day.
Dr. Ashley spends time talking and teaching at conferences!